Join Your Colleagues, Friends and the Leaders of the Profession for Our Event of the Year
Two Days. Ten Leaders of the Profession. Learn, Network, Inspire.
Whether you are a student, just starting out in practice, or an experienced therapist, there is so much to be gained from our jam-packed weekend. 10 world class speakers from multiple modalities bring you their wealth of knowledge and experience, all under one roof.
Prepare to be inspired by the latest research, therapeutic techniques and knowledge within the therapy world. We choose our speakers carefully to provide a number of different approaches to therapy, for you to gain new perspectives and to breathe life and inspiration into your practice.
In addition to our busy schedule of presentations, we provide plenty of opportunity for networking. It's an opportunity to meet old friends, to make new ones and to build your professional network. This is the best opportunity to connect with the leading minds in the profession.
At the NSTT we are passionate about what we do, our conference and our enthusiasm for therapy aim to bring the profession together. We believe that we learn best when we learn from each other, no matter what modality of therapy you practice you will take home with you a wealth of inspiration, tips and knowledge to put into practice straight away. We look forward to seeing you there.
The Annual Hypno-Psychotherapy Conference 2021
Come and join us on the 1st, 2nd and 3rd October 2021 for a packed event of world class speakers, the latest research and innovative thinking to boost your knowledge, provide inspiration and breathe new life into your practice. We are back at The Grand Hotel in Leicester for the annual conference running over the Saturday and Sunday with a brand new tradition making its debut.
On Friday 1st October we will be making new traditions with our Private Practice Essentials, hosted by Stuart Cale and NCHP Research Officer Luigi Sciambarella who will bring you all the lates research, approaches and strategies both within the practice and the business of therapy. We hope this will spark discussion and provide lots of take aways for your own business.
We Look Forward to Seeing You There
Friday (Private Practice Essentials) – 10am – 5pm
Saturday – Registration at 9.45am – 5.30pm (Meet back at the hotel for 7-7.30pm for formal dinner)
Sunday – 9.30am – 4.30pm
Our Speakers
7 out of 10 speakers have been announced, watch this space for more....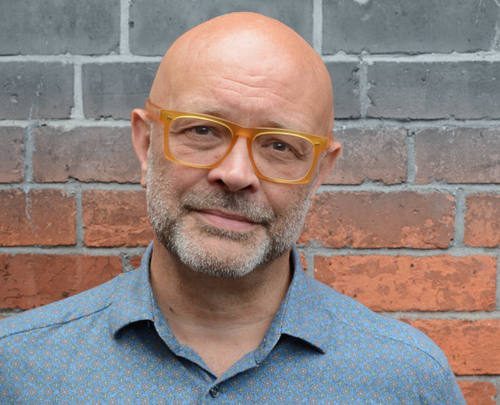 Tim Freke is an English philosopher and author of 35 books, translated into more than 15 languages, including a Sunday Times bestseller and Daily Telegraph 'Book of the Year'.
He is one of 'The 100 Most Spiritually Influential Living People' on the 2021 list in Watkins Magazine (# 57) and the winner of 'Author of the Year 2020' in Kindred Spirit magazine.
Tim is the founder of 'Unividualism', which combines evolutionary science and deep spirituality to offer a visionary new understanding of the nature of reality and the purpose of life.
He has been exploring spirituality since a spontaneous awakening aged 12 and leads experiential
 'Deep Awakening' retreats internationally and online.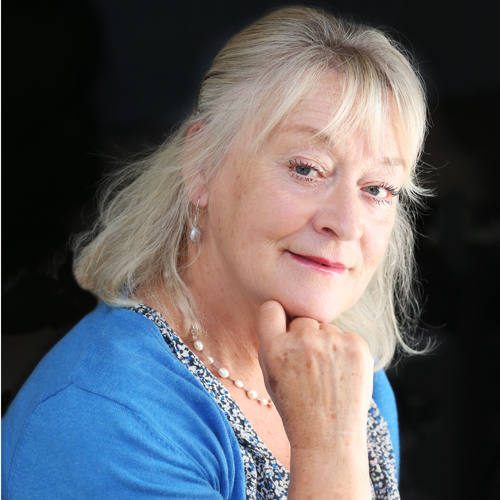 Hilary Norris-Evans is a therapist, trainer, assessor and international presenter with a wealth of experience in the field of therapy since the early 90's and previous teacher/trainer/ management experience in FE and HE.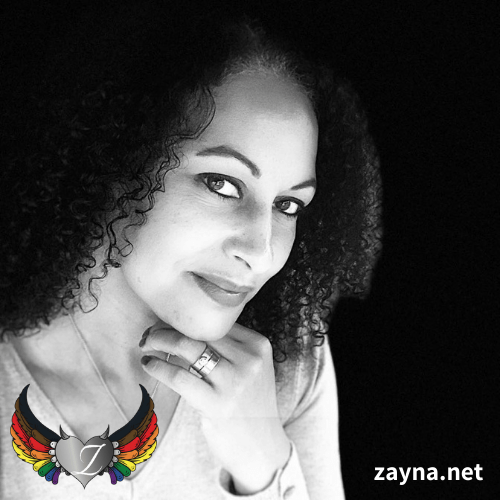 Zayna Ratty (She, Her) is an LGBTQIA+, GSRD (Gender, Sex & Relationship Diversity), Race & Ethnicity Hypno-Psychotherapist, presenter, columnist, and trainer based in Oxfordshire, UK.
Zayna is a Pink Therapy GSRD awareness endorsed trainer, was the1st PoC Chair of Oxford Pride and our own Diversity & Equalities Officer here at The NCHP.
She regularly delivers diversity training, consultancy and education to a wide variety of organisations.
A Stonewall PoC Role Model, Zayna has over 1000 hours of client work and experience in her specialisms of race, ethnicity and GSRD. Zayna is a columnist to both OxMag and Fyne Times and co-host of the Beyond Monogamy with Zayna and Jonathan podcast.
An advocate for raising awareness of marginalised groups within society, Zayna has been twice nominated for the National Diversity Awards Positive Role Model (LGBT+) in both 2019 and 2020.
Zayna's charity, diversity consulting work and private therapeutic practice explore how race, gender, sexuality and relationship diversity create a prism of intersecting identities.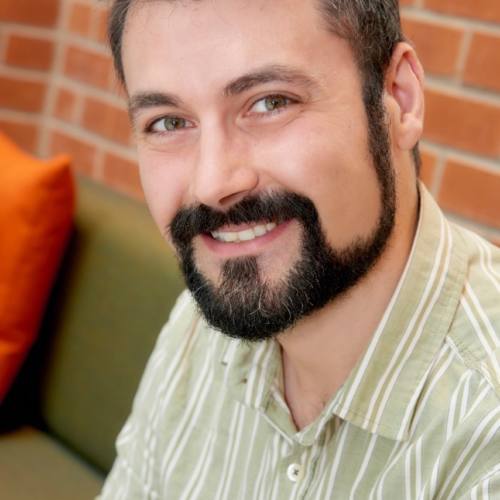 Luigi Sciambarella is a hypnotherapist and graduate of the National College and our very own research officer. Since 2010, Luigi has been teaching and giving talks on meditation, lucid dreaming and personal development around the world to thousands of people who are interested in exploring the many different facets of mind (conscious, unconscious and everything in-between). This has led Luigi to develop a deep understanding of the waking, dreaming and sleeping mind and the phenomena of lucid dreaming, out of body experiences, sleep paralysis, insomnia and the various parasomnias that disturb a good night's sleep and have debilitating daytime aftereffects.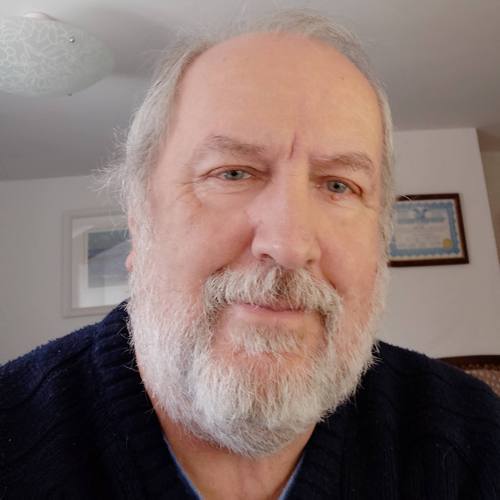 Bill Hard is a hypnotherapist based in Devon. He has previously wowed conference attendees on the use of suggestibility tests…. something that many of us avoid due to unnecessary fear. This year he will discuss Mindfulness and Unconditional Positive Regard and their affect on the teaching and practice of self-hypnosis.
He has been working with helping people to change for over thirty years. Hypnotherapy has been his primary tool for the past fifteen years. He came to Hypnotherapy from a career that includes nursing (with a specialism in challenging behaviours and learning disabilities), working as a trainer, performance coach, and meditation teacher.
His interest in Hypnosis and hypnotherapy has been lifelong ( he read his first book on Hypnosis when he was nine!). Bill's approach to hypnosis and mindfulness is very much informed by his grounding in the meditation tradition. Bill has been a practitioner of meditation for 48 years. He was an ordained Buddhist minister for twenty years (including 10 years as Chairman of the Bristol Buddhist Centre). Mostly when people refer to meditation they are referring to some form of Mindfulness based meditation, but that isn't the only form of meditation. Bhavana ( translation: making to become)is a kind of meditation aimed at developing particular qualities.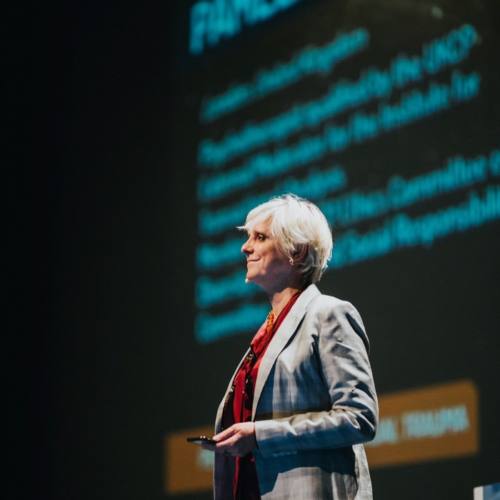 Pamela Gawler-Wright MSc (Psych) has been a UKCP Registered Hypno-Psychotherapist since 1993 and is a certified NLP Trainer. In the 1990s, Pam began interviewing several of the figures who had directly worked and trained with Milton Erickson and began to integrate these findings with her own background in utilising the power of the spoken word and the performing arts to co-create new realities with others. She has worked extensively with corporate, medical, charity and therapeutic communities and is a sought after international speaker. Be prepared to engage in a different relationship with language (hint: it's not Auditory Digital) and to come away with more confidence to control less and improvise more in ways that can activate meaningful and long-term change. Pam is the current Chair of UKCP College of Outcome Oriented and Hypno-Psychotherapies.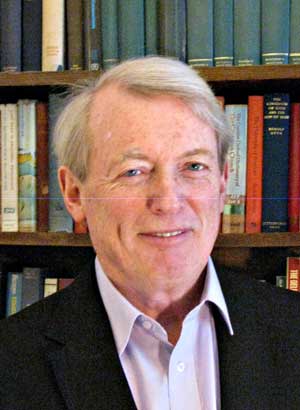 Alan is a highly experienced Jungian Analyst, author and podcast host. He has hosted many different workshops on dream analysis, narcissism, the shadow and healing in psychotherapy.
Full Conference (inc. private practice essentials)
£375
Pay in full or 6 monthly instalments £65 ( Full price for non NSTT/NCHP £425 or 6 x £72.50 instalments)
Private practice essentials
Private practice essentials summary booklet
Saturday conference
Saturday formal dinner
Sunday conference
Tea/coffee
All handouts from the weekend
Full Conference (not inc. private practice essentials)
£250
Pay in full or in 6 monthly instalments £42.50 (Full Price for non NSTT/NCHP £300 or 6 x £55 instalments)
Saturday conference
Saturday formal dinner
Sunday conference
Tea/coffee
All handouts from the weekend
Private Practice Essentials Only
£125
Pay in full (Full price for non NSTT/NCHP £150)
Private practice essentials
Private practice essentials summary booklet
Our team is comprised of genuinely gifted minds