NSTT
NATIONAL SOCIETY OF TALKING THERAPIES
connecting, informing, supporting all talking therapists.
Contact Us
Unite, Share and Support
Members of The National Society of Talking Therapies benefit from belonging to a diverse community of therapists with the common purpose of developing both individually, and as a part of a wider cause.
Our philosophy is one of abundance and generosity and we are dedicated to sharing resources, educating, motivating and inspiring members in their professional and academic journey.
The rewarding life of a therapist or student can at times be solitary and have its challenges. The National Society of Talking Therapies aims to facilitate mutual support within the profession for all, and at all levels.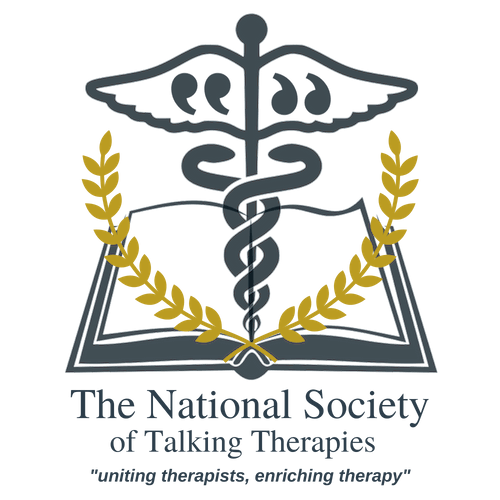 Our invitation to you…
There are many resources designed to connect the public with therapists, the NSTT is a resource connecting therapists with other therapists.
The NSTT is about inclusion regardless of modality, experience or philosophy.
Our core belief is that all talking therapists can benefit and learn from each other, that our diversity is our strength.
The NSTT is a therapeutic community to which we can all contribute as individuals and which is more that the sum of its parts.
Created by therapists for therapists, the NSTT invites members from all backgrounds to inform, create, support and grow together.
For the monthly cost of less than a couple of coffees, belonging to the NSTT provides access and connects you with a variety of high quality resources. It also  simplifies and helps you to organise your professional life by reducing the effort and the cost of keeping informed. While you avoid the time-cost of developing your own information stream, we ensure you miss nothing important and therefore increase your opportunity to provide more therapeutic value to more people.
At NSTT we are all therapists and we understand that your wellness is key to the service you provide. We connect you with other therapists through our newsletter and our blogs because we understand the importance of community. We host conferences and events with trainers and presenters selected from varied modalities which is aimed at offering you diverse, relevant content and bringing you  together with other therapists to be motivated, to learn, and to have fun doing it.
Talking therapies have a long and rich history.  The NSTT philosophy is to honour that wealth of acquired knowledge and add to it as curators for future generations of therapists. Students and established therapists can contribute to, and benefit from, a pool of combined and integrated wisdom that continues to grow from us, and with us. We believe that a therapist is never 'the finished article' and so our academic team consists of experienced H.E tutors who select, prepare and offer the best of current learning at reduced members' rates.
We Listen, Inform & Inspire
One of the main reasons for the existence of The National Society of Talking Therapies is the sharing of theoretical and practical information to support and inform you.
We do this primarily through our newsletter which is the result of us filtering professional news, research, tailored advice, practical tips and theoretical developments in the field to save you the time and energy (we know how busy you are).
Our blogs, the 'student blog', the 'in practice blog' and the 'business of therapy blog' are a resource to allow you to benefit from the wisdom and experience of your colleagues, to share your views and resources, and to engage in discussion around all things therapy.
Having a reliable stream of information is, in our view, vital to keeping our work fresh, focused and serving the needs of our clients. Submissions from guest bloggers are always welcomed and if you have something to share in the community, this is the best place to do it.
We also provide a platform for offering courses and workshops (with CPD accreditation) which have been developed by experienced HE tutors. These have been selected to be relevant, beneficial and enjoyable for you because we believe CPD and continuing education should be a joy and not a chore.