We Are So Glad You Found Us
As therapists we are stronger together. When you become an NSTT member you become part of a family of supportive therapists, sharing a passion for growth, learning and promoting excellence within our field.
We Are Here to Include You and to Give You A Voice
To join us and be part of shaping the future of therapy, simply submit the application form below and we will be in touch to welcome you.
If there is any aspect of membership that you would like to talk about, please send us an email or pick up the phone. We would love to hear from you.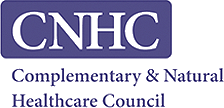 CNHC's register has been approved as an Accredited Register by the Professional Standards Authority for Health and Social Care. This means CNHC has met the Professional Standards Authority's demanding standards.
All CNHC registered practitioners are entitled to use CNHC's quality mark which demonstrates a commitment to professionalism and high standards. The public and those who commission the services of complementary healthcare practitioners can choose with confidence, by looking for the CNHC quality mark. General Medical Council (GMC) guidance confirms that doctors are able to refer patients to practitioners on Accredited Registers.
The CNHC has declared that the National Society of Talking Therapies may verify applications for CNHC registration and we encourage Associate Members to join in order to gain the CNHC quality mark.
Only Associate members in the hypnotherapy discipline are able to apply for CNHC registration through NSTT.
Any NSTT Associate Member wanting to apply to join the CNHC should download the CNHC application form below and send this in either via our submission form below or directly to our membership secretary at admin@nchp.ac.uk
As part of the application process you will be asked to provide evidence of your qualifications;
To find out more about CNHC and the benefits of registration with them:
Email: info@cnhc.org.uk
Call: 020 3327 2720
Visit CNCH: www.cnhc.org.uk