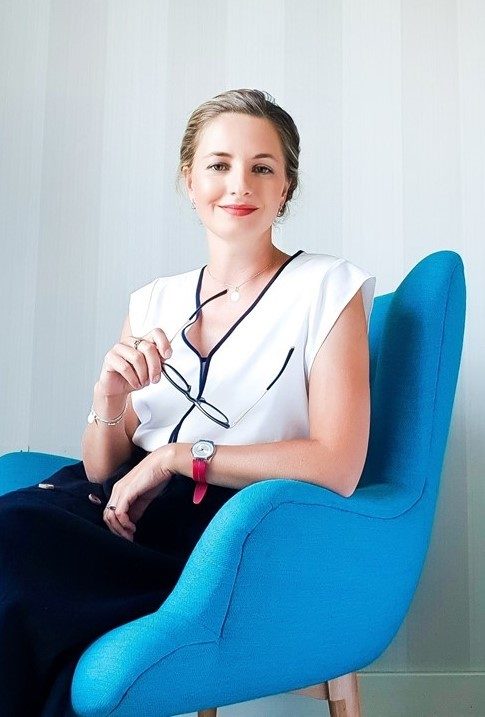 About
Dominika brings a warm, positive and non-judgemental attitude as well as an insightful mind to guide her clients through the process of betterment and self-discovery. Dominika is integrating her personal learnings and experience with the most effective therapeutic modalities to help her clients free their unconscious limiting beliefs to overcome their personal challenges and to make long-lasting changes in their
lives.
Dominika's experience of dealing with the stress and anxiety of working in fast-paced and demanding settings allowed her to develop a deep understanding of the impacts of modern working and living environments on mental, emotional and physical wellbeing. After 15 years working in academic and corporate positions in various communications roles, Dominika was drawn back to the idea of 'helping people'. Professional growth and curiosity have led her to explore the routes of neuroscience and psychology used in influencing and communications. This eventually steered her to further studies in Integrative Psychotherapy, Mindfulness
and Clinical Hypnotherapy and ultimately to qualify as a therapist.
Dominika's scientific background (PhD) gives her the ability to skillfully analyse and bring out themes that provide insights and change of perspective and behaviours. This combined with a compassionate, client-centered approach developed by 10 years of personal mindfulness Zen practice allows her to be caring,present and focused on addressing clients' unmet needs.
Dominika is a funder of Positive Mind Clinic and acts as a Principal Therapist. She has completed accredited training in the field that meets National Occupational Standards (NOS). She holds a post-graduate diploma
in Solution Focused and Clinical Hypnotherapy and is a registered Mindfulness Teacher. Dominika is in ongoing clinical supervision and belongs to many well-recognised professional associations that require
members to adhere to a code of ethics and have a structured complaints procedure. She is currently training as an Integrative Psychotherapist and working towards full accreditation under the UK Council of Psychotherapy. She also holds a Doctoral degree in Environmental Sciences.
Send Message to listing owner